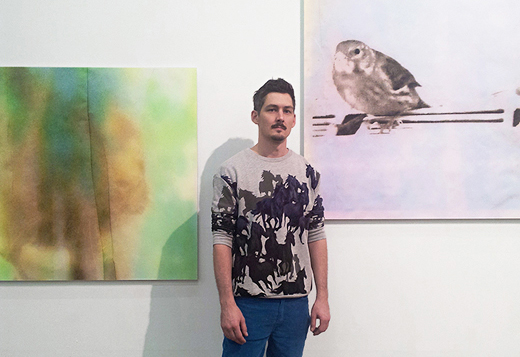 For additional information, prices, commissions, or to arrange an appointment please feel free to contact me.
Studio Daniel Müller Jansen
Is located in Berlin, Germany
Tel. +49 (0) 163 2328986
contact[ae]mueller-jansen.com
www.mueller-jansen.com
Copyright
All images are protected by European Copyright legislation. All reproduction rights belong to the owner of the website and his representatives. It is illegal to save, reproduce or distribute this content and design in any way. All unauthorized copying will be prosecuted. For permission to use this material, please contact us.
Note
On this website we try to provide complete and correct information. We do not take any guarantee or liability, however, for the correctness, completeness and actuality of all links to others (hyperlinks) giving data such as times, deadlines, prices etc. We cannot be made liable for any direct or indirect damage, including lost profits, resulting from the use of the above mentioned data such as times etc. We are not liable for the content of linked extern websites. Finally we declare, that we have no influence on others websites, which may be accessed directly or indirectly through a link. Particularly we dissociate ourselves from information violating current laws.
Webdesign
Daniel Kalinke | www.danielkalinke.de