Currently, I am working on a new body of work called Still, in which I dedicate myself to current political issues. My aim is to combine several series into a comprehensive working idea. Central questions from politics and sociology find their way into my oeuvre in a new and surprising way – all these series are created by etching and overpainting of press images and video stills. In the following, three new series are presented.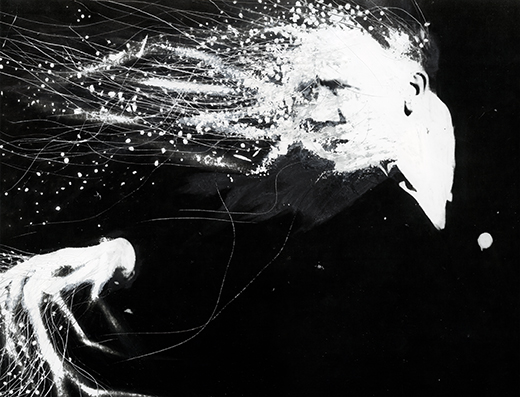 The first series Still Atrocious is intended to remind us that in German history too many people have followed a right-wing populist mindset. I use historical photographs to chalk up current political tensions.
Still Preventable is the second series and deals with victims of gun violence in the United States and is therefore a work against oblivion.
The third series Still Hideous will be a four-year exploration of the emotion rage in reference to President Donald Trump's political views and his attitude.